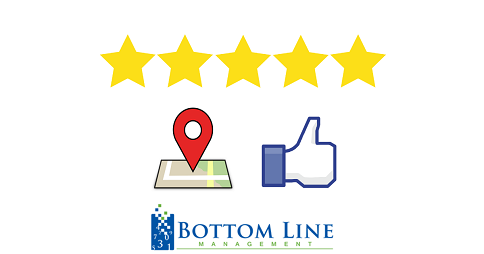 Reviews & Testimonials of The Carlsbad Bookkeepers at Bottom Line Management
We take great pride in delivering exceptional bookkeeping services to small businesses in Carlsbad & North County San Diego.
Our clients truly are friends, some of you lifelong.
If you're in need of a bookkeeper for your local small business, take a look at what our clients say about Betty Moore & the team here at Bottom Line Management.
Read Google Reviews Of Bottom Line Management
Please take a minute to read some of our 5-star reviews on Google:
"Betty is knowledgeable, accurate and a pleasure to work with! HIGHLY recommend!!"
– Kym Szalkiewicz
"Bottom Line Management is always on time and always to the penny. Thank you Betty Moore!"
– John Prietto
"Great knowledge, always helpful, Betty is the very best…Tell a friend or two…"
– Harold Huckabaa
"Always on time and always finds the missing penny."
– John Prietto
"Betty handles billing and payroll for our delivery service. She is quick to respond and quick to problem solve. Can I ask for anything else??"
– Alan Miller
Read Facebook Reviews Of Bottom Line Management
Please take a minute to read some of our 5-star reviews on Visit Bottom Line Management on Facebook:
"Tender Loving Canines has been with Betty for several years now. We have grown and our programs have made bookkeeping quite complicated. Betty has helped us stay organized and remain very professional and we are very grateful."
– Karen Shultz | Tender Loving Canines
"Always on time and friendly. Thank you for setting up my QuickBooks!!"
– John Prietto
"You want energy combined with skill and a delightful personality? Betty's the bookkeeper you need!"
– Steve Collins
"Executive Delivery Service is on its 7th year with Bottom Line Management. Service and communication is 5 Star!!!"
– Alan Miller | Executive Delivery Service
Click The Icons Below To Read Reviews Of Our Carlsbad Bookkeeping Services On Google & Facebook