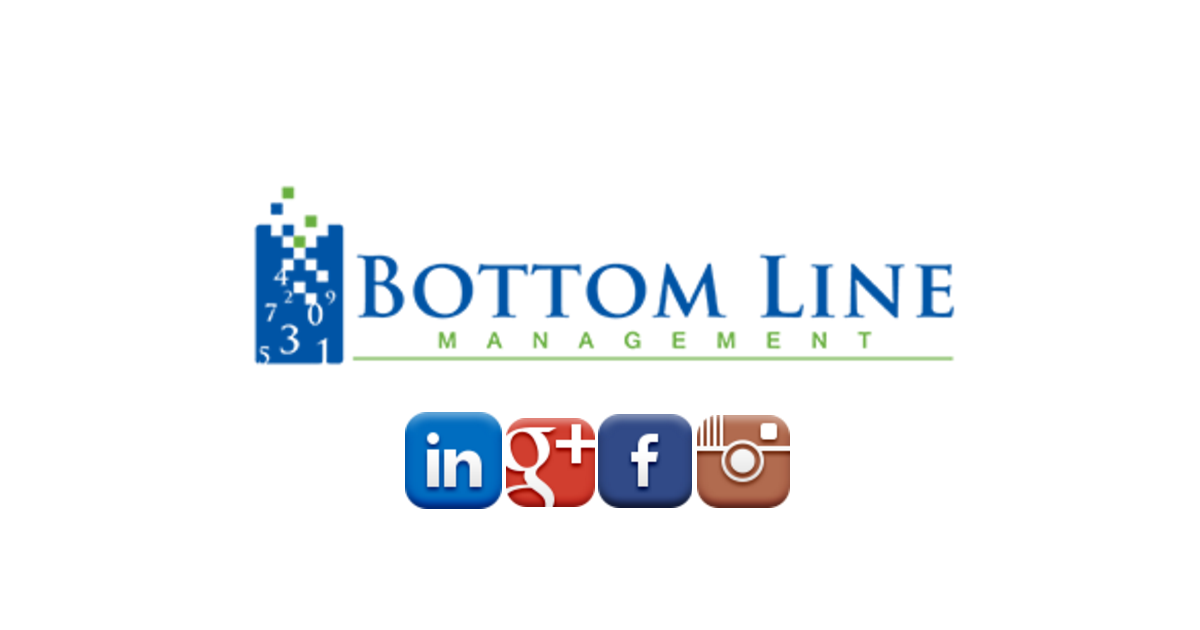 31 Oct

Connect With Your Carlsbad Bookkeeper On Social Media
Bottom Line Management Has Gone Social!
Under extreme duress from teenage daughters, soccer mom friends, grandparents, plumbers, and even one elected official here in Carlsbad; we've decided to get Bottom Line Management on board with social media!
We value our clients like family – and we'd like to not only communicate beneficial financial & bookkeeping related information on a regular on-demand basis – we'd also love for you to take a peek inside our business on a more personal level.
We invite you to visit our Facebook page and become an active participant in our community.
To do some checking up on the business chops, go ahead and have a looksie at Betty's professional information on LinkedIn.
What Is Bottom Line Management On Social Media?
These days if you don't have your Bookkeeper, Attorney, Dermatologist, Chiropractor, Hairstylist, Dog Sitter…on your friend list or tweet sheet, you are SO two thousand late.
Or maybe just we are – either way, we'll try to make it fun, and we promise to make it informative.
Subscribe to our blog here:
Subscribe
Be sure to tell us if this isn't so – we can take it. We'd love to hear your comments, questions, interesting stories, and we'd like to show off a little of what we believe makes us special!
Our clients, and our business.
Got a great pic of one of our fabulous Carlsbad sunsets? Post it up!
We want to build a community of local business owners, to help you promote your business, and to share what makes Carlsbad such a great place to live & work!
We've even taken to shooting some video with our more outgoing clients – we mean really outgoing…like, we couldn't get them off camera outgoing.
Our goal is to make our social media communities fun, informative, and not too obtrusive. Any ideas are welcome – just sound off, we welcome the participation.
Be sure to keep an eye out for special events, contests, give-aways and promotions we'll be running. By no means are we professionals at this whole social media craze, but we thought it might be fun to give it a whirl.
Lastly, thank you for trusting Bottom Line Management with the financial health of your business. We take great pride in our work, our team, and in our local clients.
Thank you for your support!
Click the icons below to connect with us on social media!