Bottom Line Management Supports Local Businesses & Charities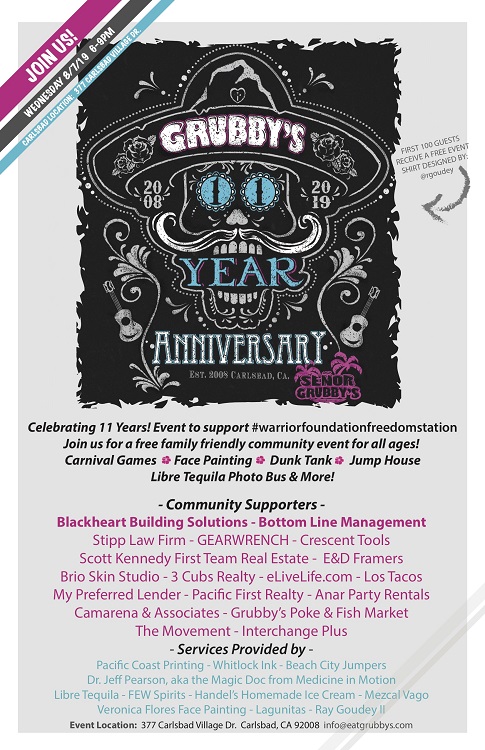 Along with shopping, eating & drinking local, the crew here at Bottom Line Management loves it when we get the chance to help support other local North County San Diego businesses.
Join us at Señor Grubby's 11th Anniversary Party & Charity Event to Support Warrior Foundation Freedom Station!
Señor Grubby's is throwing their 11th Anniversary Party & Fundraiser to support the Warrior Foundation Freedom Station. The charitable event will feature carnival games, a dunk tank, face painting, raffles, giveaways, and more to raise money for injured warriors recovering at Camp Pendleton, Naval Medical Center San Diego and Naval Base San Diego. The event is free & open to the public, all ages are welcome. Here is a link to the
event press release
.
All proceeds will be donated to Warrior Foundation-Freedom Station to fund quality-of-life items, support services and transitional housing for injured veterans of the Iraq and Afghanistan wars.